Special Races & Event Flyers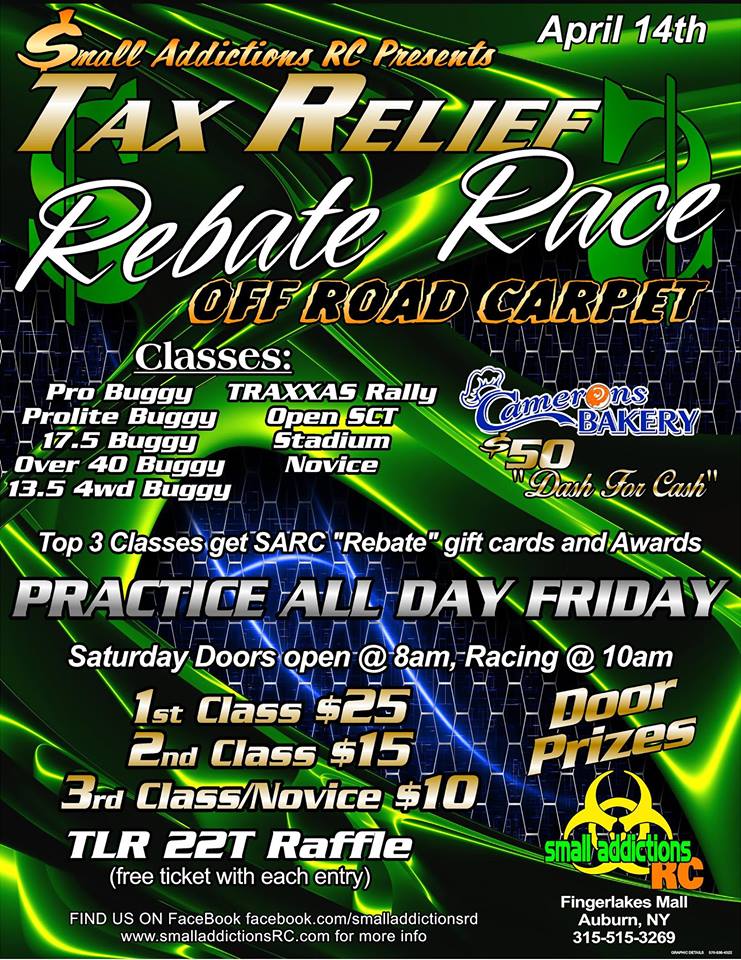 With the end of our Winter Racing Series, we present you with our second annual "Tax Relief Rebate Race" where the top 3 A main finishers will receive a "Rebate". This was a fun race last year and we are excited to bring it back again on the same weekend.

We will have awards for the Top 3 A main finishers along with the "Top Qualifier" of each class. The Camerons Bakery $50 Dash For Cash" is always a hit and gives you an opportunity to walk away with some "dough".

Door prizes will be handed out along with a lucky winner taking home a new TLR 22T Stadium Truck. (1 free entry per class entered)

Please check our "Track" tab on the website for more information on classes/rules and amenities...